Mini-Climate Festival in Millennium Park on Saturday 17th, 11am-4pm
8th Sep 2022
As you all know, we are a very proud Green School and have just raised our sixth Green Flag for Global Citizenship - Litter and Waste. We are passionate about taking action to combat climate change.
Dublin Climate Action Week is 12 – 18th September.
As part of the range of events Fingal is having a Mini-Climate Festival in Millennium Park on Saturday 17th 11am-4pm.
Please see the attached flyers to find out what will be happening in our local community or click here for full details.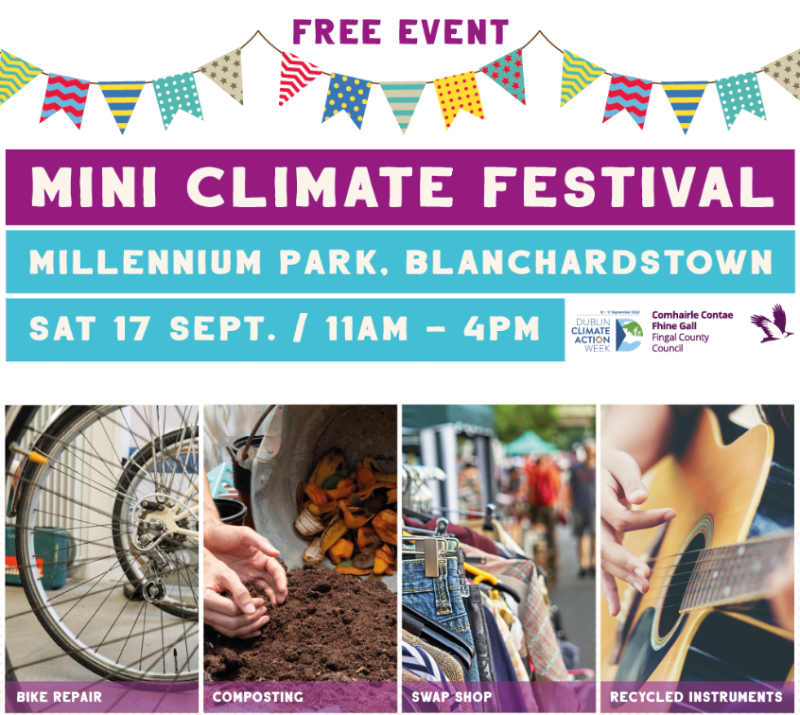 St Patrick's Junior National School, Corduff, Blanchardstown, Dublin 15
Phone: 01 821 1546